I hope it's ok to post a lot of pics. I don't have a very big garden or hosta collection compared to most people here, but my garden is really having a leap year so I wanted to share. I have a lot of damage from fluctuating temps and days of high wind, but if you blur your eyes, most things still look ok, for now.
My largest bed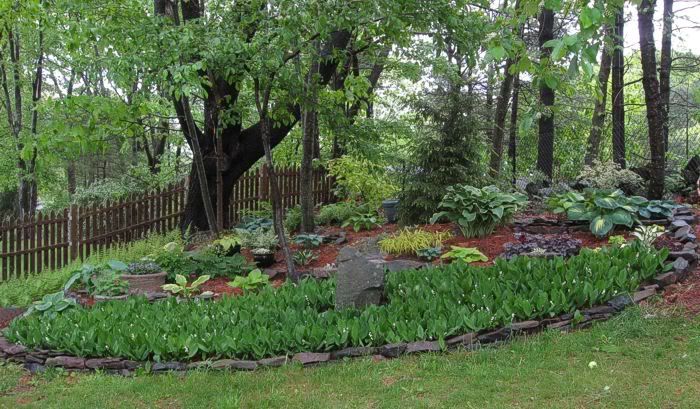 from the side of that one
Liberty, Big Daddy and Little Sunspot. Sea Gulf Stream in the pot, and unhappy this year.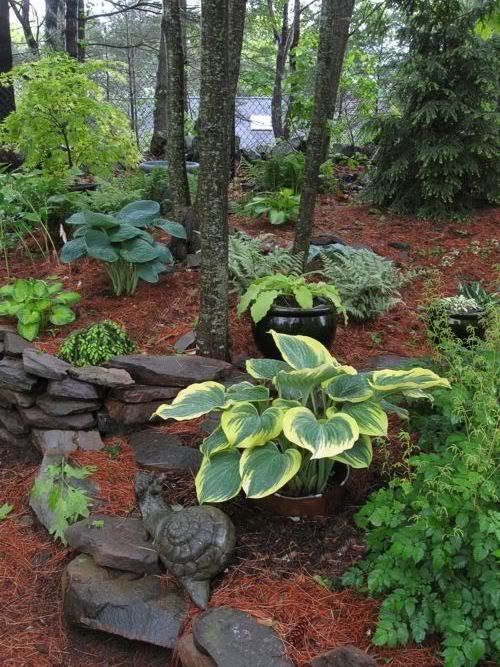 Tokudama Flavocirnalis, My Cup of Tea, which I really like (but very slow!), and Alliahs Grace (sp?)...Regal Splendor and Thunderbolt up top. I ghave to figure out what to put in the planters for the summer.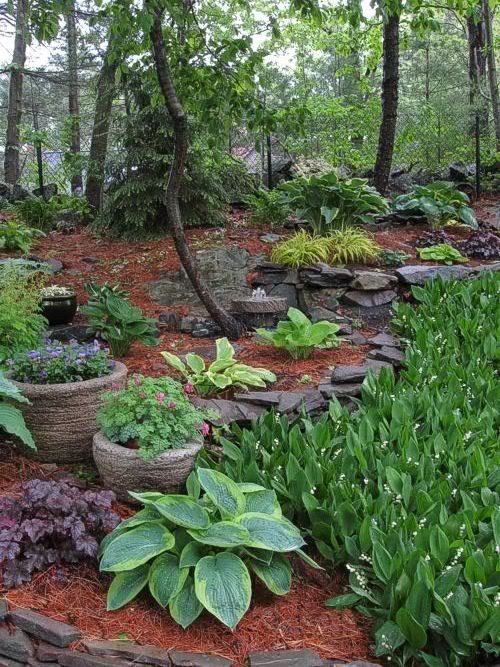 Thunderbolt and Loyalist
Pandora's Box, Maui Buttercups, Blue Mouse Ears, Regal Splendor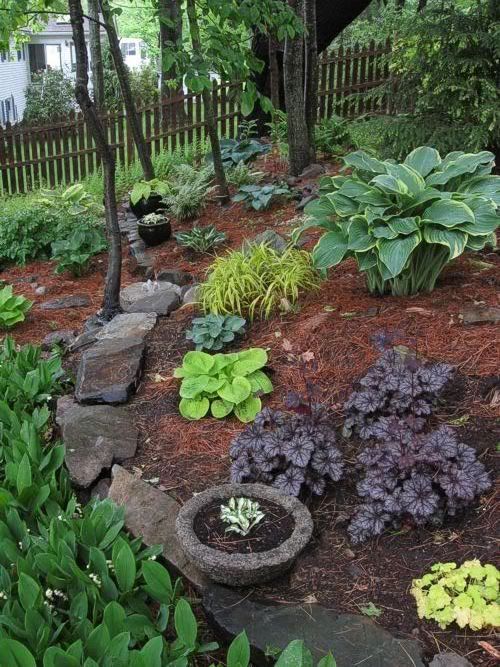 Queen of the Seas- my first Hallson hosta in '07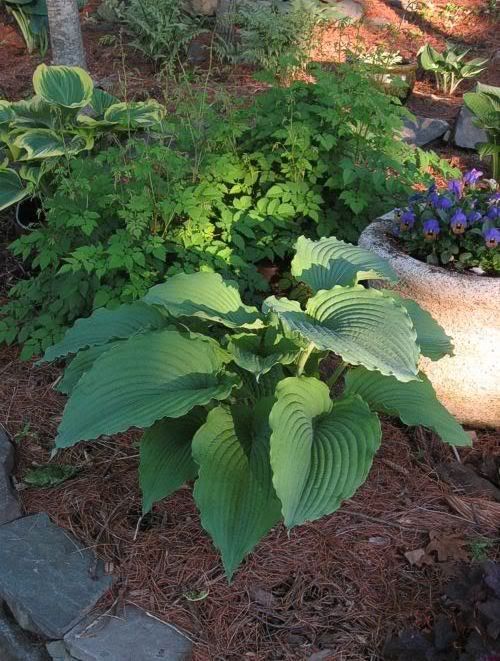 Mister Watson, also from Hallson's in 07 looks great this year. It looks small, but in real life the leaves are quite large this year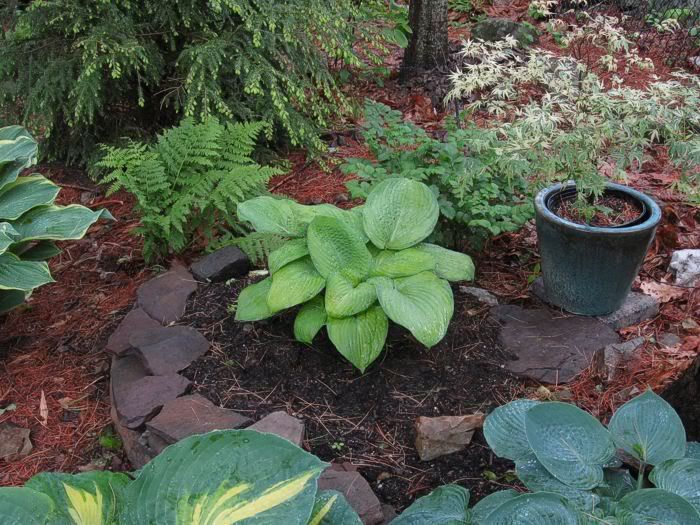 Another bed. This one has three of my favorite all green hosta- Lily Pad (love the shine), Rosedale Spoons (love the cups), and Manhattan (love everything about that one, including the flowers). The two blue and white ones are Tom Schmid. June Moon and Touch of Class in the background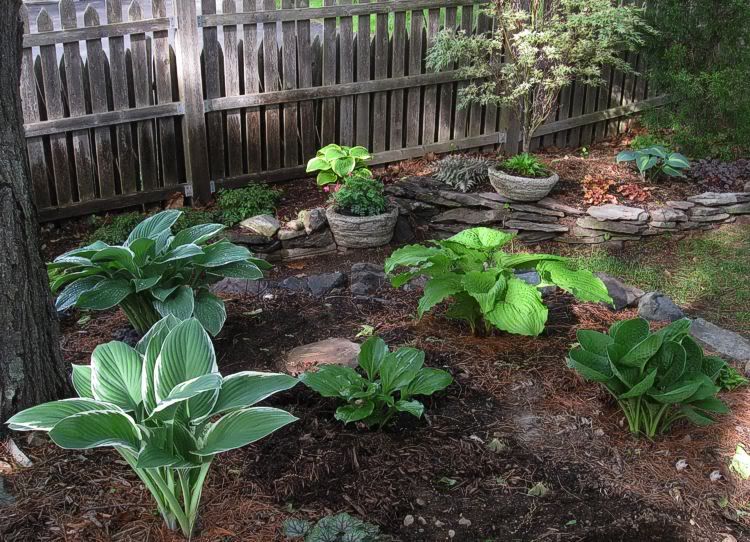 Tokudama Flavocircinalis, Blue Cadet (?), Heatwave, and Tom Schmid again. TS is really elegant, I think.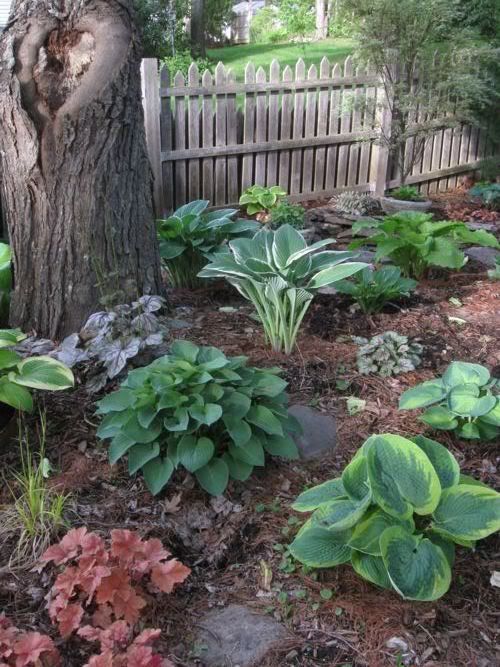 Manhattan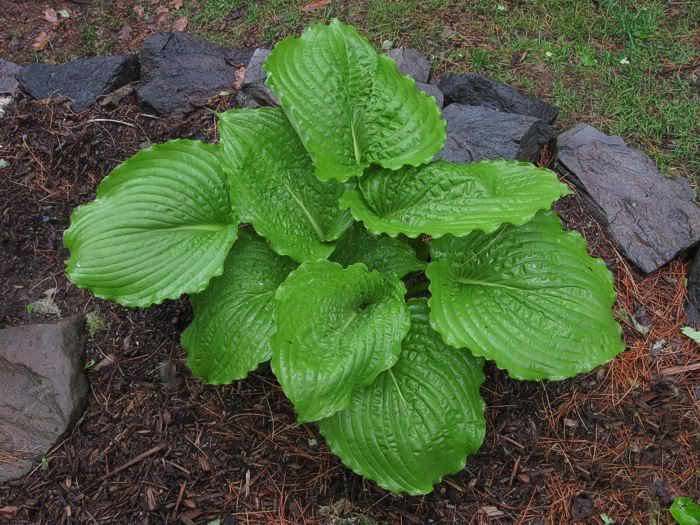 Rosedale Spoons- new from Hallson's last year and looking huge and terrific this season. The little mixed up one is Venusta....which I guess I have to dig up and separate out this year.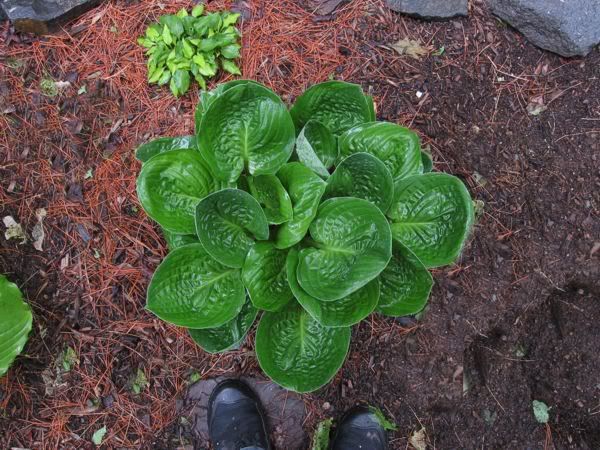 Small bed of smaller hosta ...Teaspoon, Sleeping Beauty, Candy Dish, High Society, Blue Sliver, Rainforest Sunrise
This is my first bed that I started in '06. Hosta in this bed are Lakeside Elfin Fire, Remember Me, Love Pat, and El Nino, added this year. On top of the rock are Diana Remembered and Fire and Ice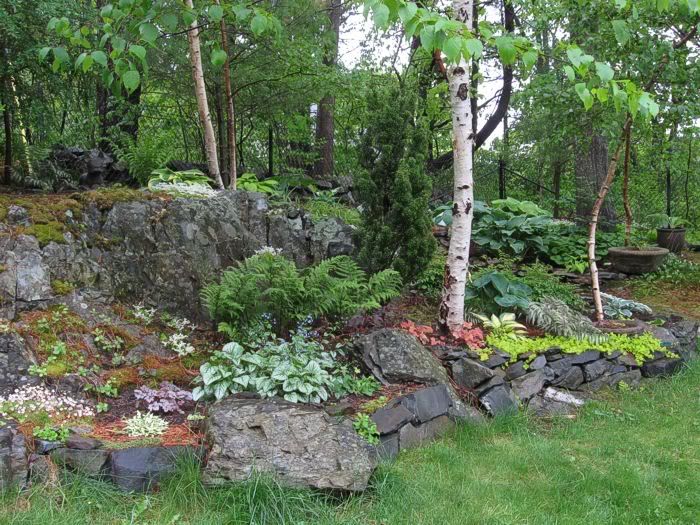 The area up by the back fence is new this year. I didn't have the money to buy stones this year, so I coated some cinder blocks with hypertufa and am pretty happy with the results. Hopefully I'll get some nice moss growing on there soon. There are three hypertufa planters mixed in, which I will put some colorful annuals in. The astilbe is Bridal Veil, which should look great with El Nino if I can stop whatever bugs destroy the buds on there every year. Oh, that sorry looking gold one above El Nino on the right is Emerald Ruff Cut.

My very first hosta, Regal Splendor. Unlike it's ugly new neighbor, Emerald Ruff Cut, this one never gives me any grief and always looks great. Elegans and Parhelion behind that.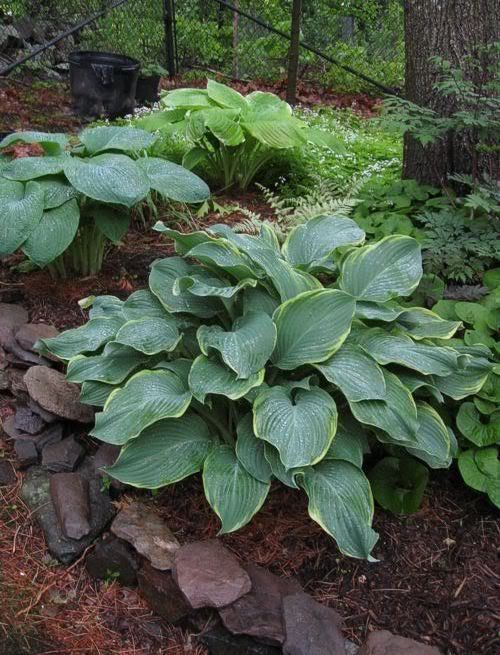 That's all for now- thanks for looking.