Now I know that the snow geese fly through here during their migration, but I have only seen a few mixed in with the Canadian geese. Well lookie what I saw today!!!
HUNDREDS OF THEM!!! A few Canadian geese and some I have never seen before mixed with them.
Here is a video I got of them and a few pictures.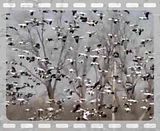 Here is just a part of the flock flying!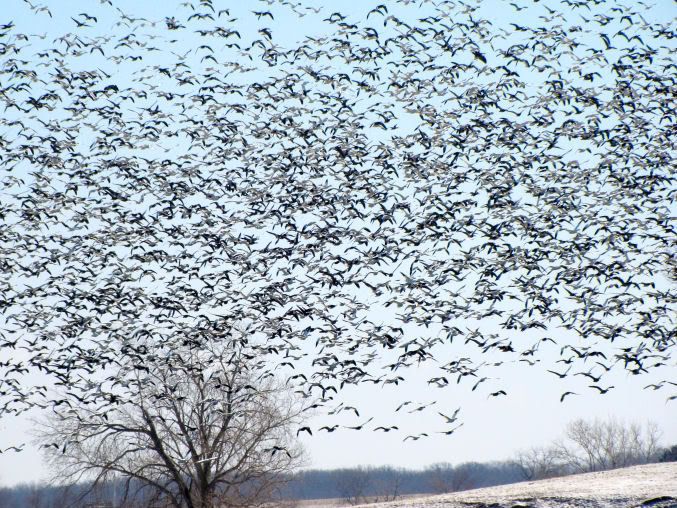 You can see the odd color ones in this picture.