Well here are some shots I got a Banner marsh. It is so nice out there. We can't wait until it warms up a bit and go hiking through the woods!
I did see a Pileated woodpecker out there, but couldn't get a picture of the little buger

I'll try not to repeat Bev's post LOL. Since we went together and stood only a few feet apart while taking these

What's nice is when some of mine don't turn out we have another chance of getting a better one from Bev!
This is a red wing blackbird (like ya all didn't know that LOL).
I named him Max. He was very nice to let me and Muffy practice our photography skills on him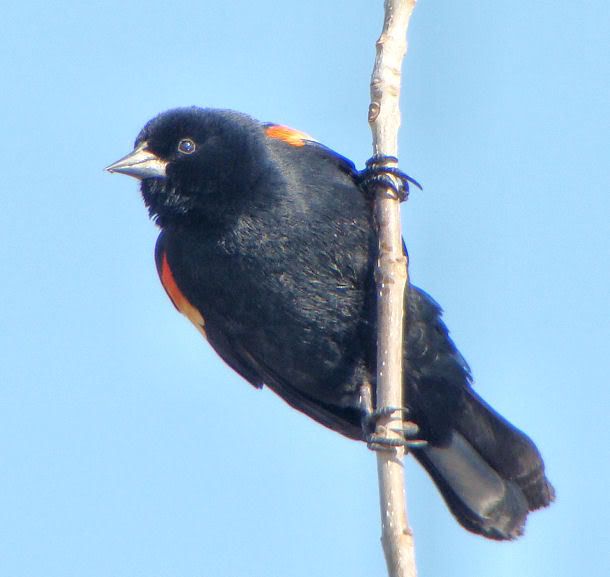 Bald eagle sitting in the middle of the marsh on a tree stump