I took this photo of the regal, proud Great Blue Heron and I walked away.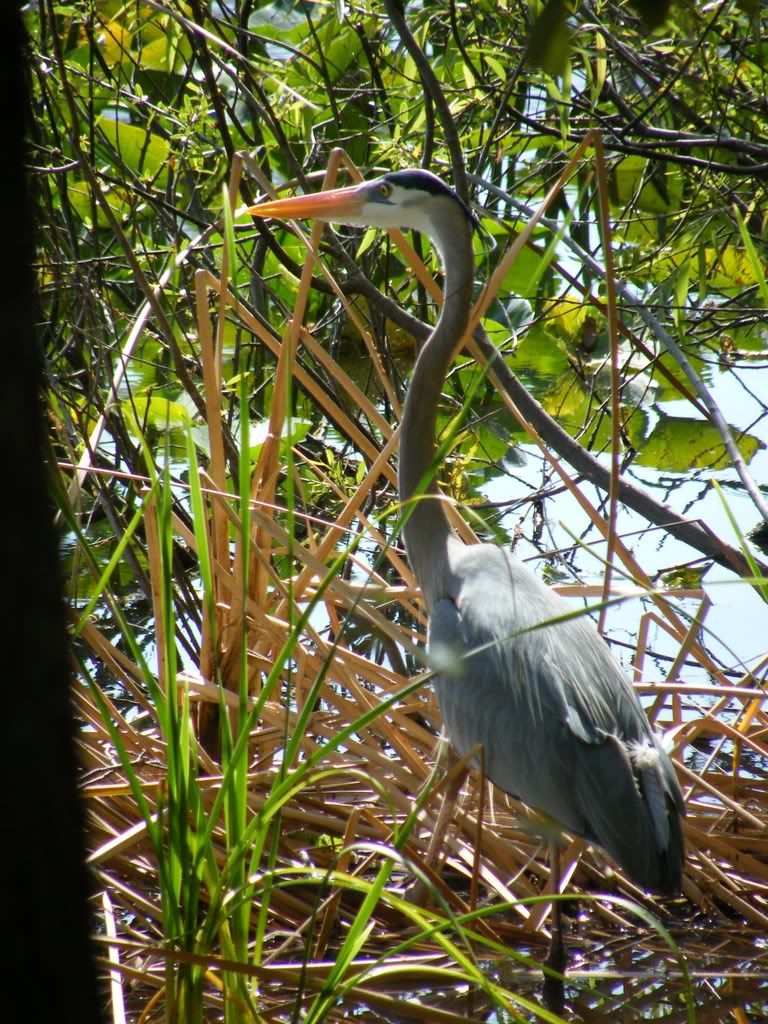 As I got past his location he decided to fly off. I heard crash, splash, crash crash. I looked back to see him take a nose dive into the water! He got his feet tangled in the vegitation you see in the first shot. He did manage to get into the air, did a half circle and landed back to the spot where I stood to get the first shot. I snuck back to get this shot:
Shaking the water off, lol.
And back to normal.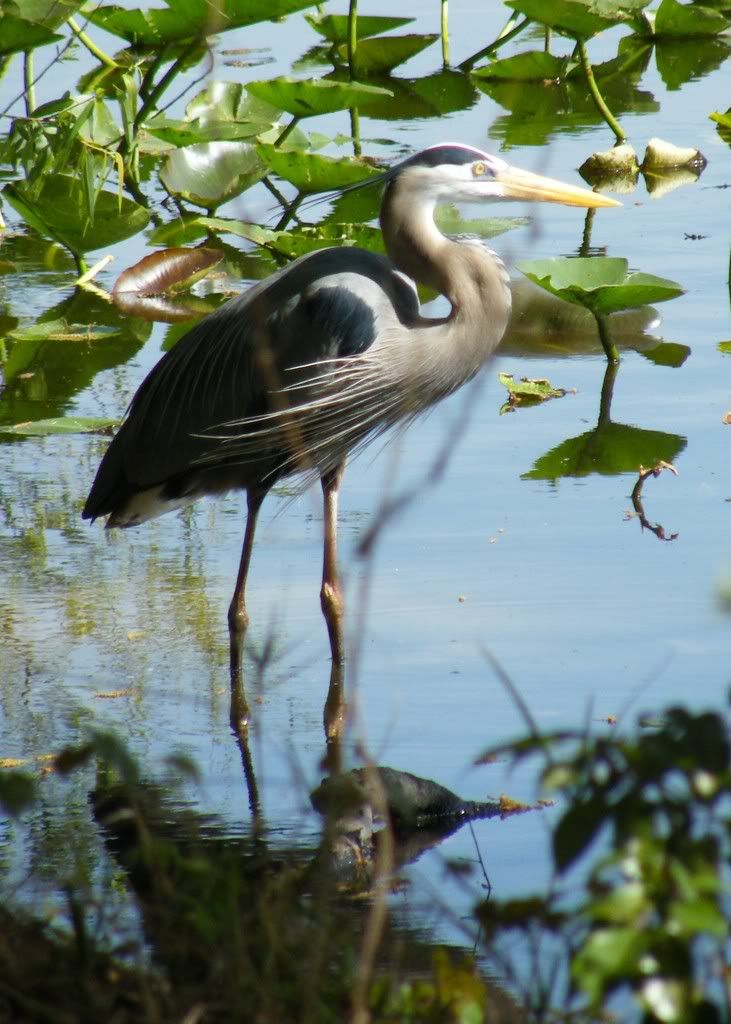 I feel bad for him, but it was pretty funny! Kind of like when the cat does something stupid and trys to save face.