I"ve seen these off and on all winter. Thought they were a "different" kind of sparrow and I was right!
They are Eurasian tree sparrows. I guess they are not real common birds. But I have them at my feeders

Aren't they cute?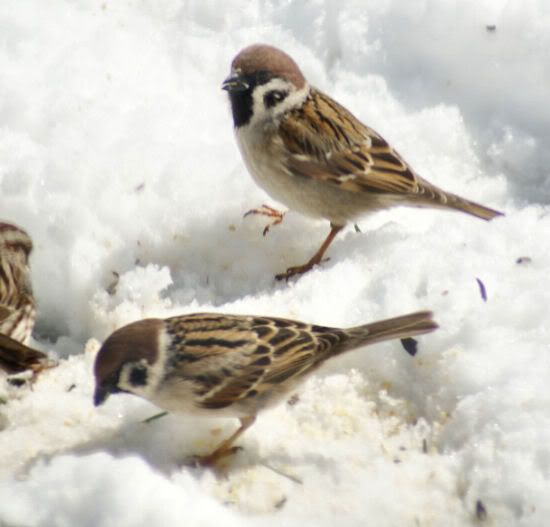 Here is one compared to a normal house sparrow.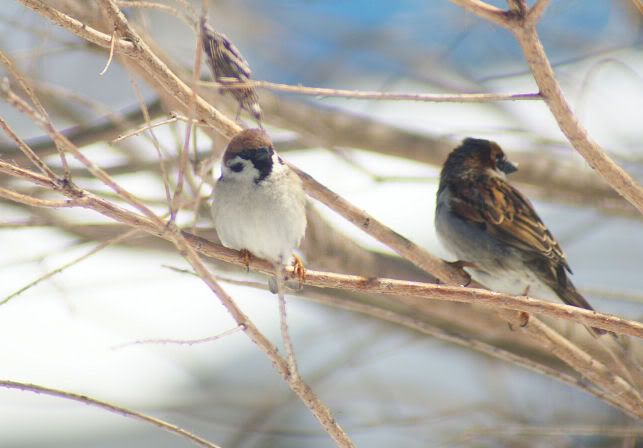 LOL I love their cheeks