This is "Mickey", or Mick Jagger, named by my daughter.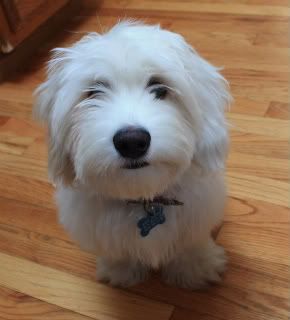 He is a cocker bichon mix. Very good boy, had him about a month now.
We lost, to old age, our Westie this past summer, and I was missing the "3" dogs.
His brothers like him, the Boxer, Cody thinks it's "his" puppy. Typical Boxer.
Cody, doin what he does best!
And Prancer, who would rather just chase him and bark.
He has the softest, fluffest fur I have ever felt! And no matting, I think that will be determined by up keep.