I had a dream this morning where I came home and my door was open a crack. Walked in, everything was there... no dog. Looked everywhere, finally found him sleeping under a sheet in the living room (one room apartment by the way).
Came home from work today, unlocked the door....NO DOG!!! Looked around, nothing disturbed (including the sheet). Went into the bathroom and this is how I found him...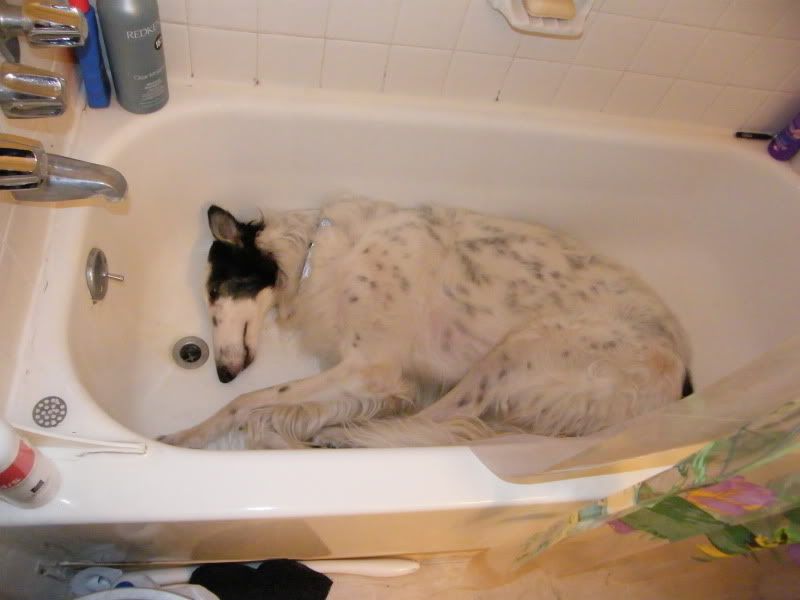 He's going to hate summer. I see my electric bill soaring with A/C going, I'll need a sweater in the house!