Lots of nice hellebore blooms out there today

Seeing Mike's photos made me run outside during a sun break and take pix of mine

This is a gorgeous double peach colored one: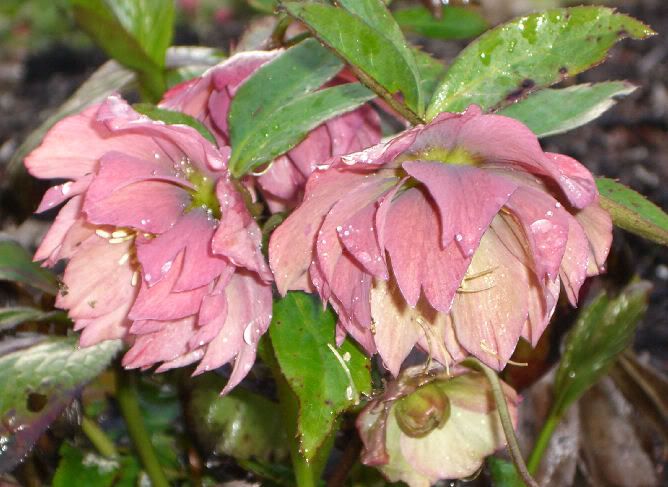 And my all time favorite, right by my front door. It's a double picotee:
A few others have buds but aren't open yet. Some of my hellebores are sulking after our move and being pot-bound for a year

Hopefully next year they'll all perk up and bloom better.
Enjoy!
Andi