Hi all --
Now that things are finally coming to life, I took a few photos tonight. These are two of my heucheras with color that's really standing out right now, so I thought I'd show you. I always like to see everyone else's.

I can say that 'Peach Melba' beat 'Marmalade' hands-down for me, and 'Key Lime Pie' toasted 'Lime Ricky'. ('Marmalade' and 'Lime Ricky' were the only heucheras I ever had that didn't survive a winter ('07))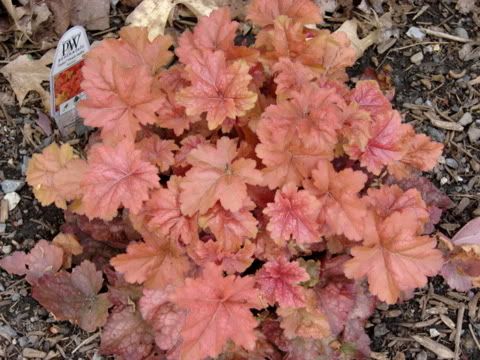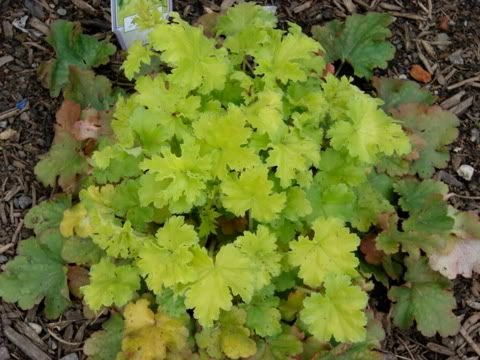 Now will somebody show me their 'Frosted Violet'... I think I might need one. lol!