Last year we had a scorching hot Summer and a mild winter. With such strange weather for my area I have had good success with my Hercs. Also, with the advise from Chris and many here I think I have found the right soil and place to have success.
They are now in my semi-Shady, garden that because of years of neglect the soil in that area is pure compost from years of leaves rotting on top of what appears to have been a gravel patio. This is great soil and perfect drainage. I am saying appears because I purchased a property that had not been cared for in years so it is a rehab of the unknown.
So hear are some pics. How about showing me yours. Please tell me how long you have had it. I want to add as many that survive in my zone and I can afford to buy.
This one early Spring with Hosta June and Tiramisu'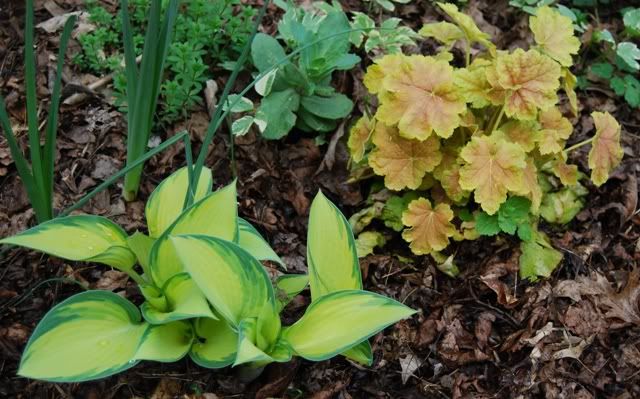 Caramel have had it for 2 years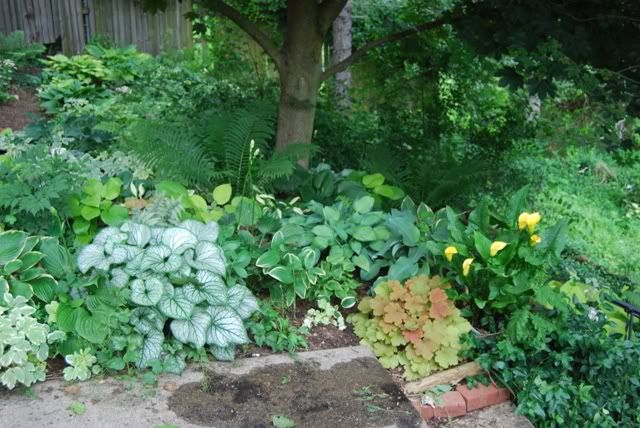 Southern Comfort another 2 year old. I am really loving the size of this one.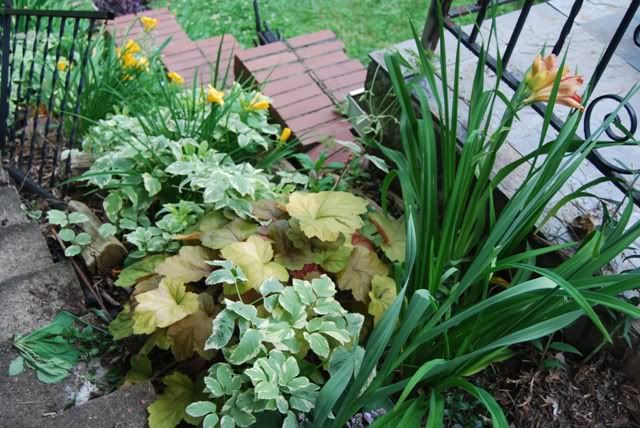 Please show me your beauties.....